MEDIN discovery metadata standard

Discovery metadata is a list of information that accompanies a data set and allows other people to find out what the data set contains, where it was collected and how they can get hold of it.
MEDIN have produced a standard for marine metadata and a set of tools to create metadata records that comply with the MEDIN Metadata Standard.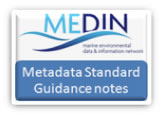 Metadata Standard Guidance notes
The MEDIN Discovery Metadata Standard is a marine profile of the UK government Standard GEMINI2 and also complies with other international conventions such as INSPIRE and ISO19115.
Currently, MEDIN has two versions of its Metadata Standard available to users.
These are: (a) v2.3.8, which has been in use for a number of years and (b) v3.1.1, recently updated by MEDIN to comply with the updated GEMINI v2.3 UK geospatial standard.
MEDIN are engaged in an ongoing process of updating its metadata creation tools and discovery metadata portal to work with v3.1.1. Please note that MEDIN's intention is, once the tools and portal are updated, to retire v2.3.8 of the Standard.

The MEDIN Discovery Metadata Standard is hosted on GitHub here: https://github.com/medin-marine/Discovery-Standard-public-content
Download Discovery Metadata Standard Guidance notes
Previous versions of MEDIN Discovery Metadata Standard »
Browse other marine data standards »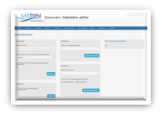 MEDIN Discovery Metadata Editor (for v2.3.8 MEDIN Metadata)
The Discovery Metadata Editor is an online tool to create, export and validate an XML metadata record, or to upload directly to the MEDIN Data Discovery Portal →
The Editor is suitable for generating metadata for a small number of data sets.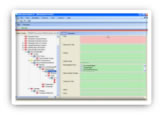 Metadata Maestro (for v2.3.8 MEDIN Metadata)
Metadata Maestro allows users to create, edit, validate and transform discovery metadata records to MEDIN, GEMINI and ISO standards.
Metadata Maestro operates in desktop standalone mode as well as using a web service to access required vocabularies when an internet connection is available.
By downloading the Metadata Maestro tool you are agreeing to the licence conditions for this application, which specify that your contact details will be passed to the application developers, HR Wallingford. 
Please note: the Metadata Maestro is currently not configured to operate by default with Microsoft Windows 10. If you have a Windows 10 PC, please contact Sean for guidance as to how to proceed. 
Download Metadata Maestro and installation instructions
Validation
If you wish to validate XML metadata records within your own systems, MEDIN provide our own Schematron and Xml Schema Definition (XSD), along with example XML output files. These are available here.
Get help creating metadata